Marble: Bright White
Changes at the top.
Italy held its dominance in dimensional marble longer than any other sector in U.S. hard-surfaces imports. It still holds a clear lead in overall value leadership, but two – or possibly three – other countries will likely ship more marble here in the coming years.
China pipped Italy as the #1 marble exporter to the United States last year, even though both countries shipped less of the surface than in 2016. The two also had their weakest activity last year in the fourth quarter; third-place Turkey had its best in October-December
The change with marble sourcing for the United States is more than a monthly or quarterly trend. Italy began a slow roll off the top of the import totals after 2015, while China and Turkey gained ground. While Turkey wobbled in 2016, it came back strong last year.
A five-year track of U.S. imports of worked marble shows the rise of China and Turkey, along with another contender: India. It's a dramatic rise for India since 2013, and the country's bound to be in the thick of it in the next few years. (Brazil's also gaining year-by-year, but at a lesser pace.)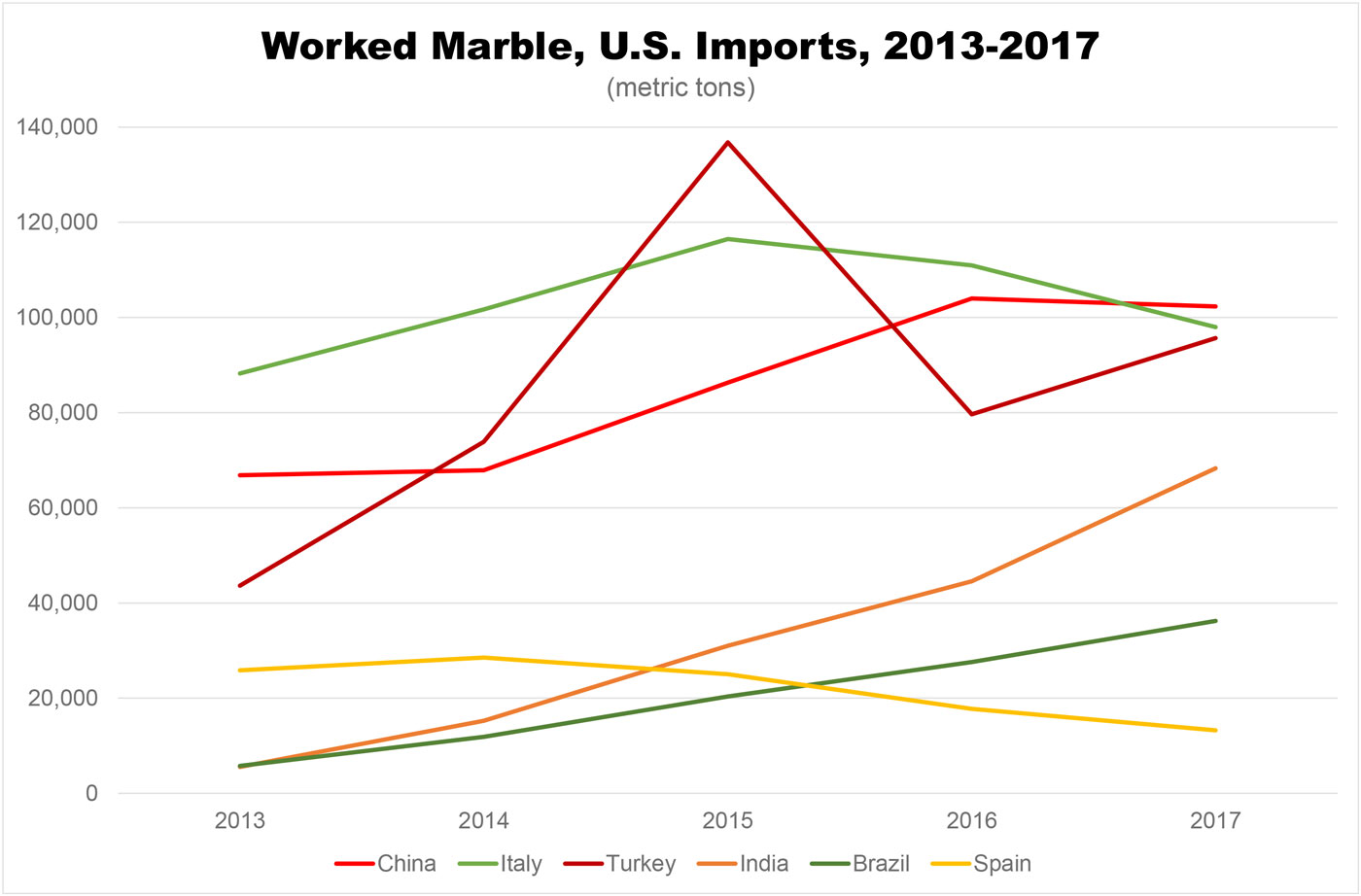 The biggest trend in U.S. worked marble imports in 2017, however, is the change in overall value. When the volume of imports goes up by 6.8% from 2016, but the total value only increases by 3%, it's clear that prices (at least at port-of-entry) are going down.
The more-for-less formula doesn't work with Italy, which always commands high values for its marble. China also carved out some value gain by increasing value while shipping slightly less. Look at Turkey, however, where overall value moved up in 2017 by only 6.1% -- while the tonnage jumped by 20.1%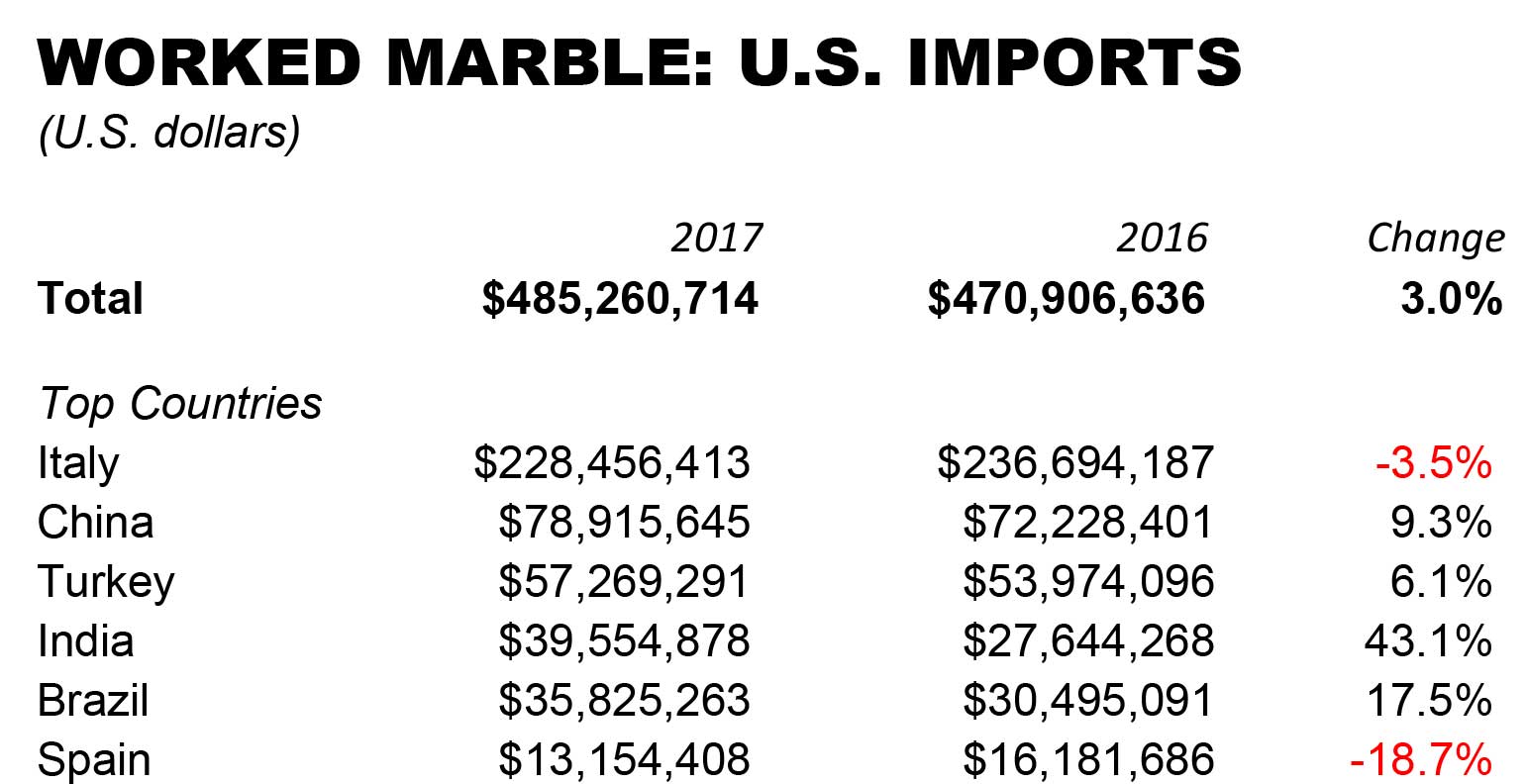 Worked marble's five-year value-per-ton performance confirms that more marble in the import pipeline is more than meeting a fashion trend; it's because the surface is getting cheaper. Of the top six exporters to the United States, only two – Italy and Spain – have a higher VPT in 2017 than in 2013.
China's VPT change is less-dramatic than others but going from $810.26 in 2013 to $771.23 last year still makes for a significant 4.8% drop. Turkey and India, meanwhile, peeled off 23.4% and 32.5%, respectively, in the same five-year period … and ramped up worked marble shipments to the United States.