Other Stone: Still Moving Up
The industry's jumble just keeps growing.
Sort out all the easy-to-classify stones – granite, marble, limestone, slate, etc. – and whatever remains falls under Other Stone, the industry's omnibus category. Think porphyry, basalt, quartzite, sandstone and other niche-market items.
The increasing popularity of Brazilian quartzite likely sparks most of the growth here, as tonnage from the country has almost doubled since 2013. India and China also remain strong players with growing shipments..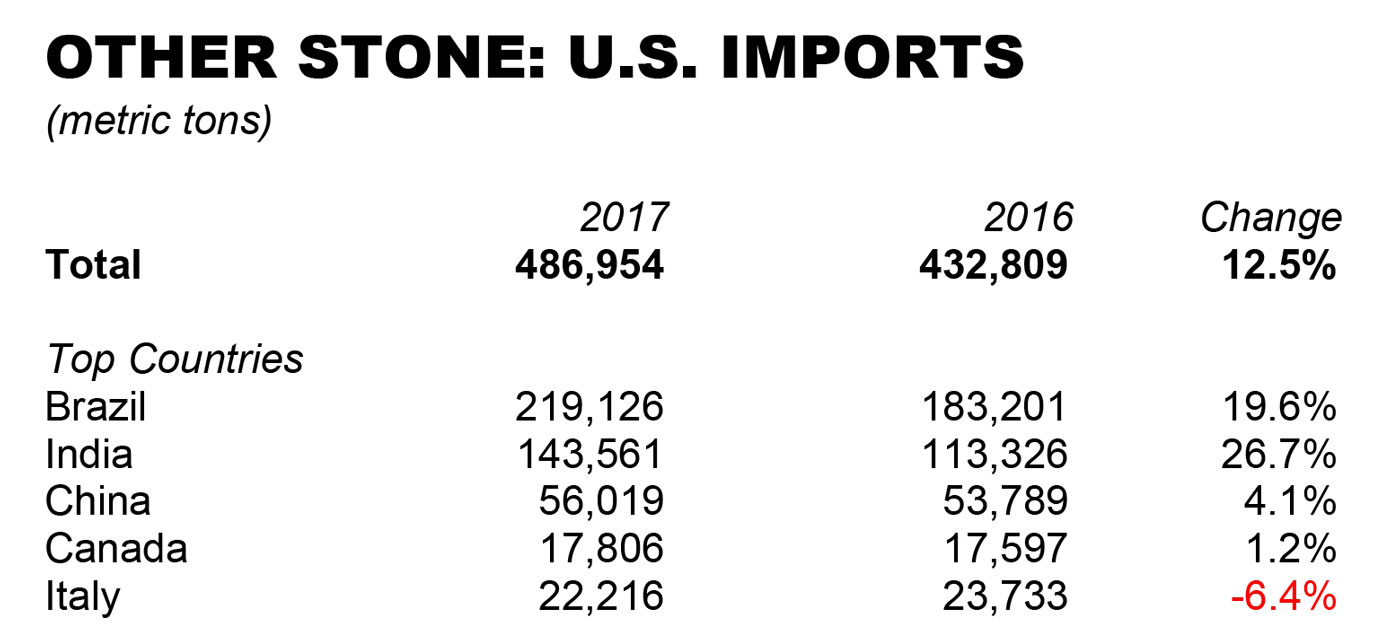 Unlike granite, Other Stone also represents a growing sector of income for Brazil. (The only major exporter to the United States with negative-value returns in the category is Canada with a fractional 0.2% decline).
Most of Brazil's value boom occurred in the past two years. Since 2013, though, the country's Other Stone value grew by 65.8%, far outpacing other countries.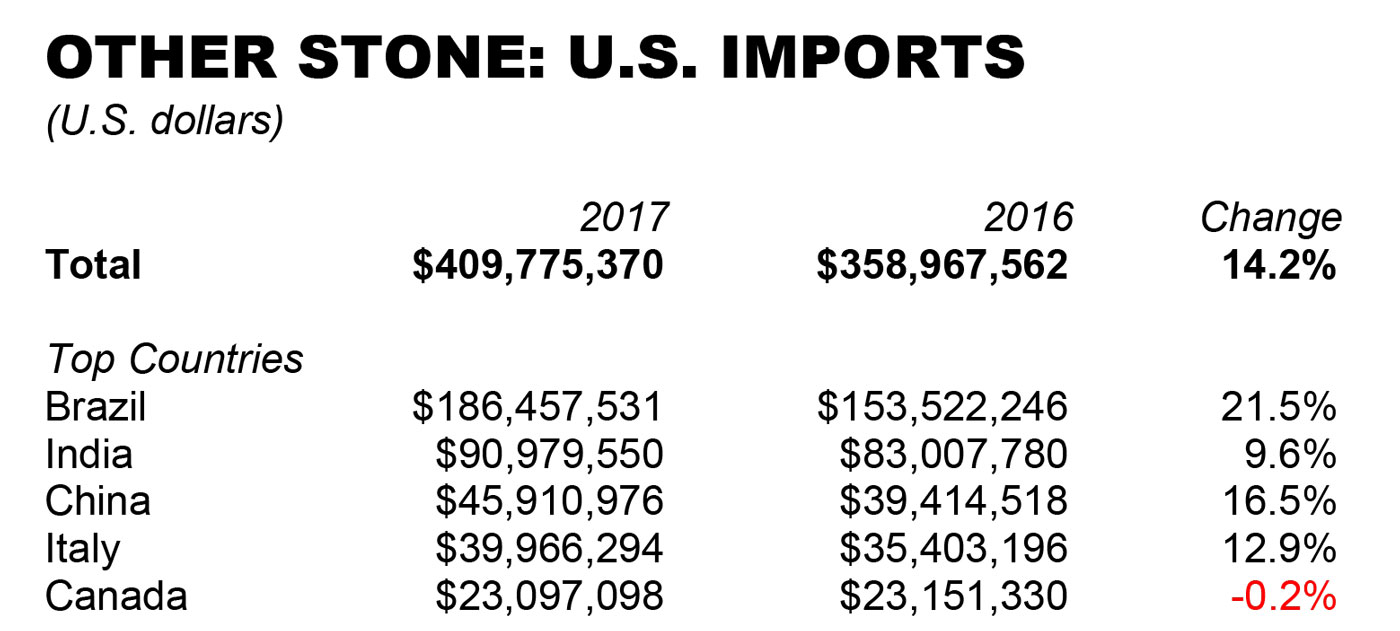 Other Stone's value-per-ton in the past five years shows little of the race-to-the-bottom of other sectors. Brazil's $850.91 last year is 12% lower than its 2013 level, but it's still a strong number with the near-doubling of volume in the past five years.
India took a larger dip in VPN (25.8%) since 2013, but it's also dealing with a different mix of stone. Volume growth since 2013 from India is more than 50%.