Other Calcareous: One Year it's Up ...
... And this year, it's down.
The yo-yo travel of Other Calcareous stone continued in 2018. After a 20% gain in volume in 2017, the sector – of course – went down, but the 13.4% decline allowed for a bit of a two-year net gain.
China retained the #1 position among countries exporting to the U.S., despite dropping shipments by almost 25% from 2017; Canada dropped from second in 2017 to third last year with a volume decline of 22,3%. Here's the roller-coaster effect; in 2017, China showed a gain of 38.1% from the previous year, while Canada almost doubled its U.S. shipments from 2016.
In this sector, Turkey posted a healthy 8.2% gain in tonnage, giving it second place.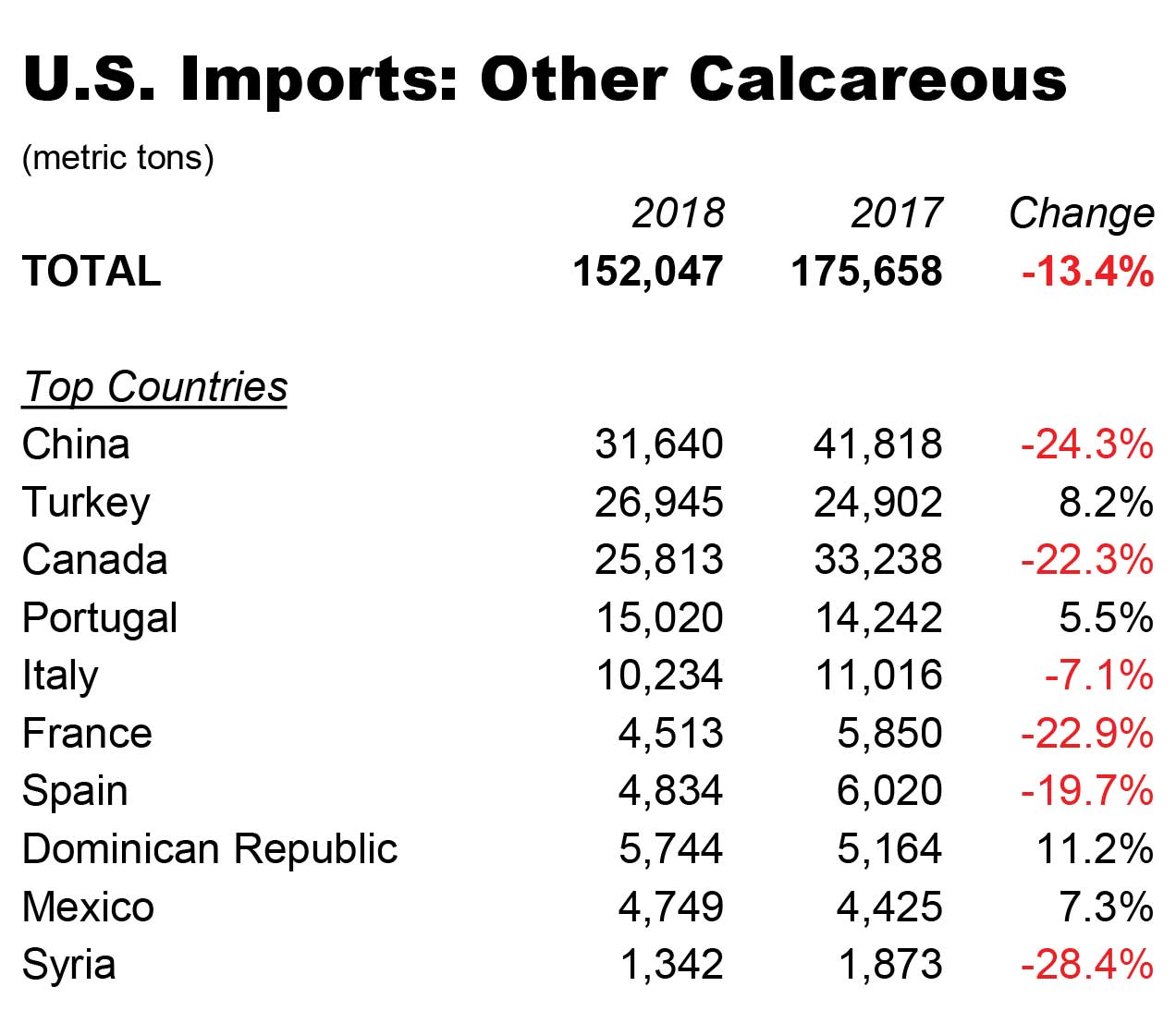 Source: U.S International Trade Commission, Stone Update analysis
Can the sector get even stranger? Sure. In 2017, Other Calcareous gained 20% overall in import volume, but barely registered a 0.1% increase in value. This year, with shipments down 13.4% -- no, it didn't post a gain, but managed to make up some of the loss in volume with only a 5.8% decline in value.
Actually, Other Calcareous would've brought in more value with less volume last year, except that Canada's shipments took a dive of two-thirds from 2016 totals. Other major players saw an increase in 2018, except for Turkey; its decline of $4,777 didn't even come to one-tenth of a percent.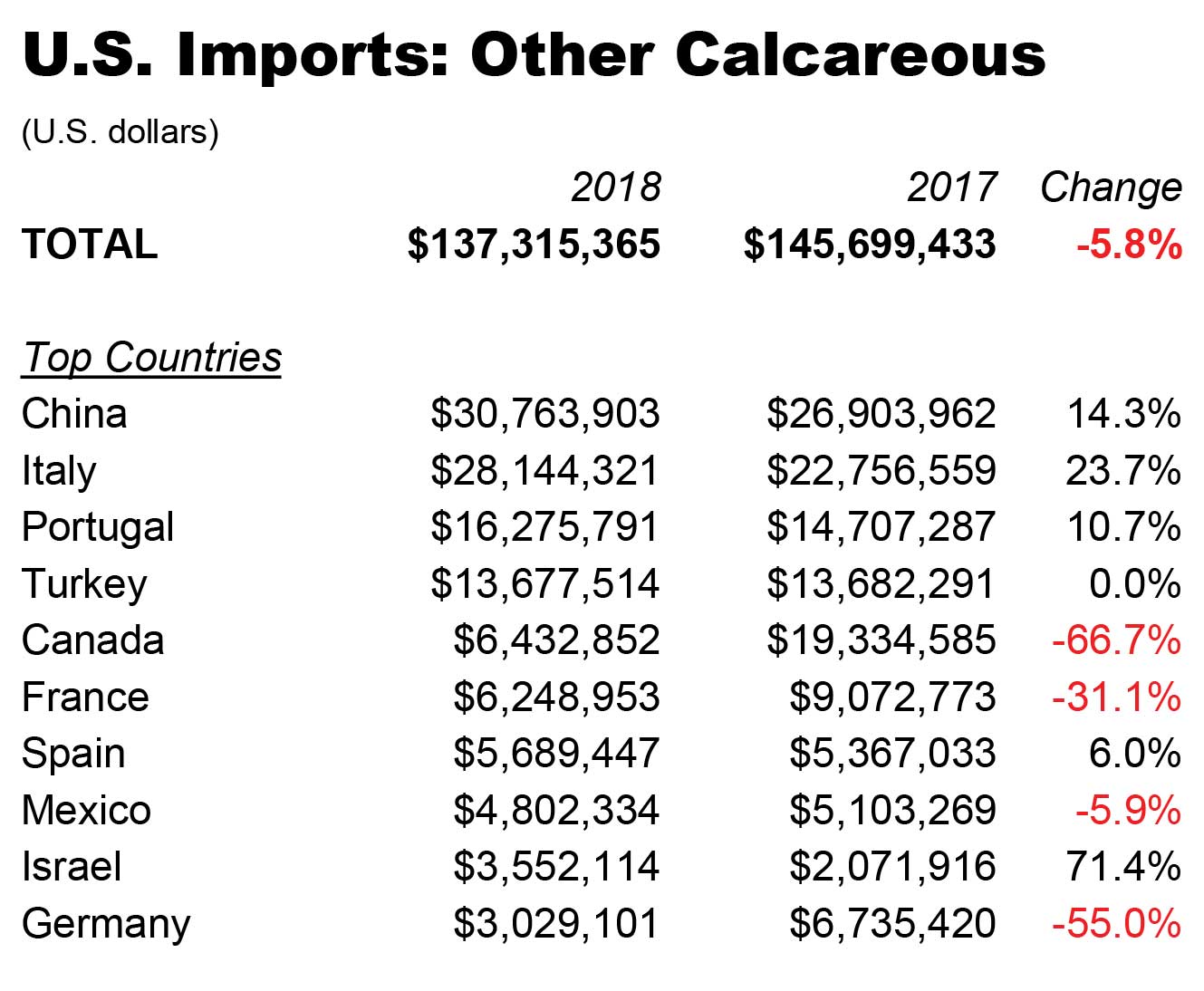 Source: U.S International Trade Commission, Stone Update analysis

Source: U.S International Trade Commission, Stone Update analysis
Source: U.S International Trade Commission, Stone Update analysis