Slate: Some Good News
A small increase, but a plus is a plus.
It may be the smallest of the hard-surface sectors, but slate deserves a salute for its gains in 2018. It's only 3.6%, but good news is always welcome.
The sector gets one measurement – value – since shipment reports are split between metric tons and cubic feet. It's also a narrow niche for the stone, which gets most of its use in roofing; what's reported here is "non-roofing," or dimensional for cladding, flooring and other uses.

Dimensional slate's big numbers come from China and India, and both posted all-but-invisible gains of 0.3% for 2018. The big mover last year turned out to be Brazil, where its nearly $8.2 million in U.S. shipments represented a 44.2% gain from 2017.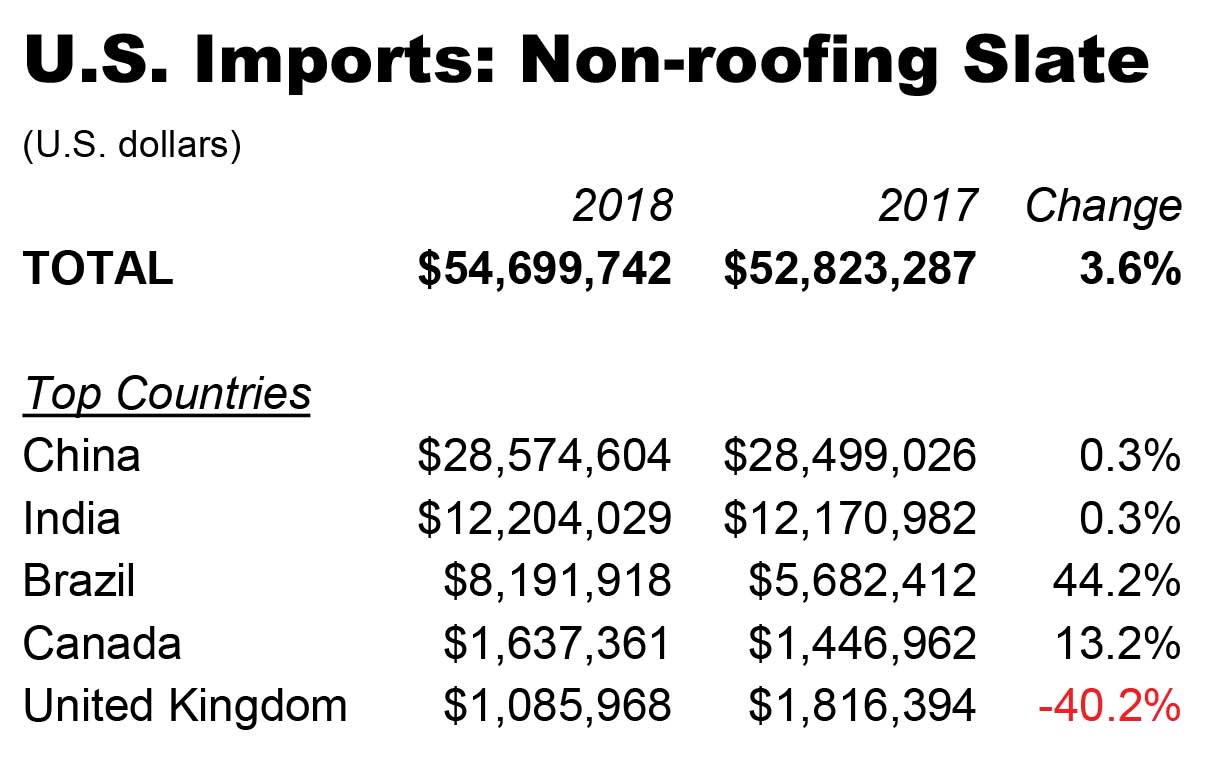 Source: U.S International Trade Commission, Stone Update analysis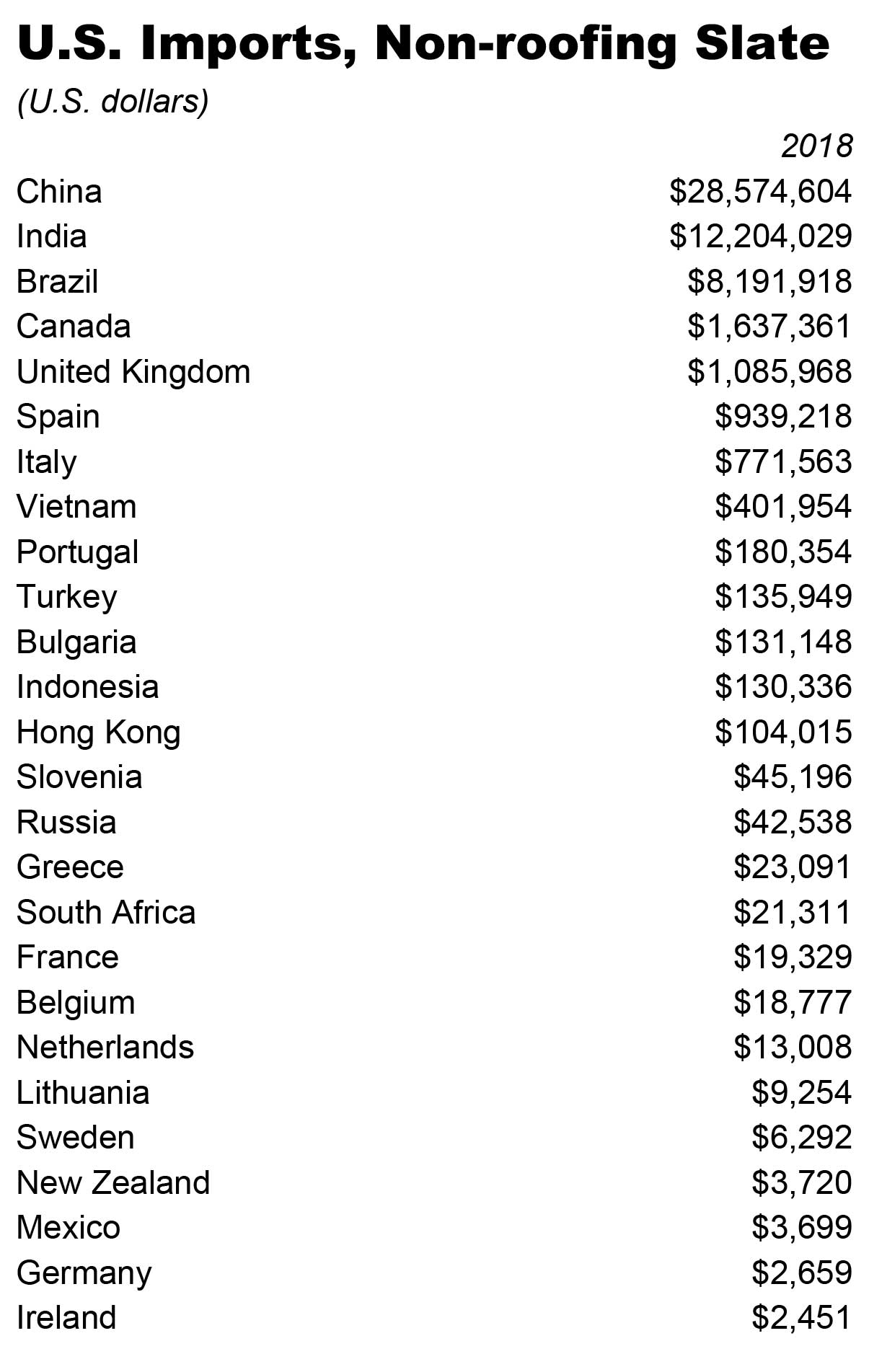 Source: U.S International Trade Commission, Stone Update analysis