Travertine: Deeper in Decline
Falling out of fashion?
There's something about Turkey and 2016 that changed the U.S. travertine market. In one year, the country's export rate changed from a strong post-recession growth track to a steep, unchecked fall.
Maybe it's a mislabeling of some travertine as marble; many countries don't differentiate between the stone types with import/export labeling. (The United States does.) Maybe it's been banished from major design houses. Maybe … well, maybe there just isn't demand for the stone.
Whatever the reason, the decline is making a large mark in U.S. import data. Even with its diminished shipping, Turkey still makes up nearly 75% of all travertine entering U.S. ports-of-entry.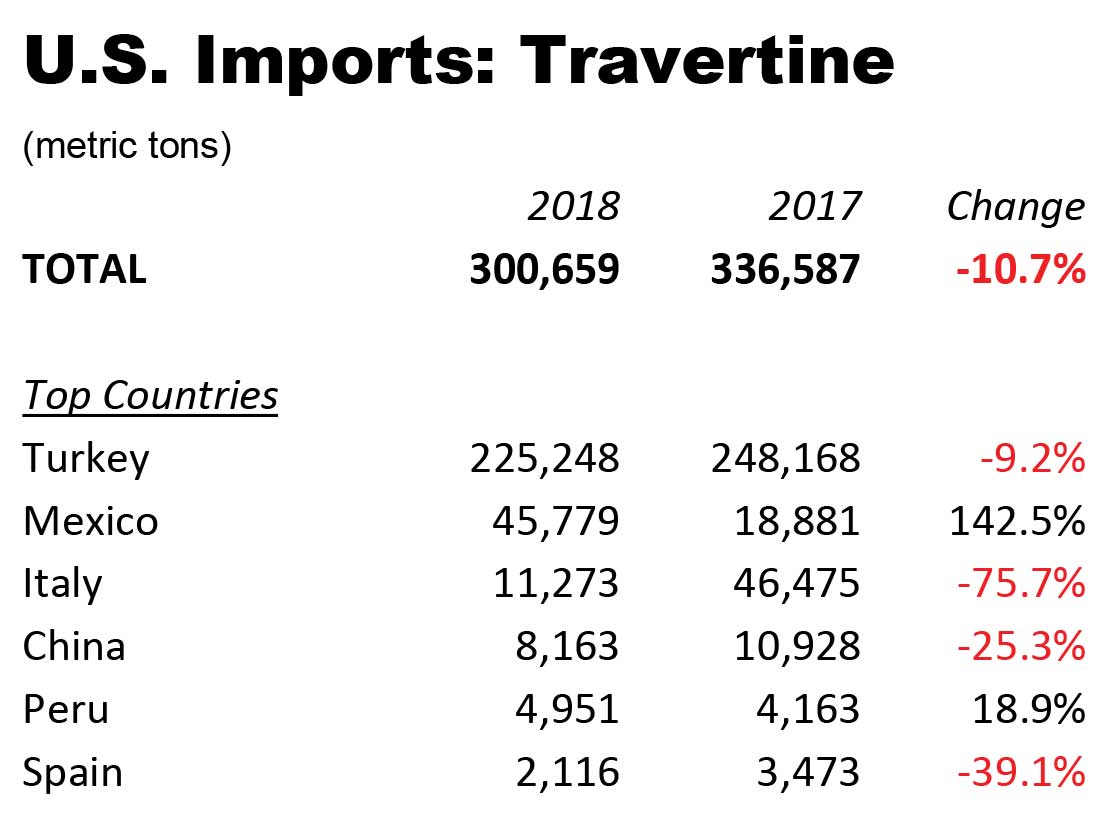 Source: U.S International Trade Commission, Stone Update analysis
Dynamic … no, volatile changes are more the norm than the exception with U.S. imports of Turkey's travertine. It's been an up-and-down relationship during the past 20 years, as shown in the accompanying interactive chart. In 1998, Turkey ranked third in a relatively small import market. After 2000, though Turkey's shipments shot up while the other significant exporters – Mexico and Italy – traveled on the <100,000 metric-ton-per-year path.
Like other hard-surface imports, travertine suffered through tough times during the Great Recession. A turnaround in 2010 seemed to signal a basic path up until 2016, when shipments to the United States started strong in January with 41,232 metric tons.
Since then, it's been rare for Turkey to deliver half that amount in any given month.
Source: U.S International Trade Commission, Stone Update analysis
Travertine's U.S. import values follow the uneven road of Turkey's shipments, with 2018's deliveries posting slightly less than 2017. Mexico may have seen a major price reduction in 2018, although that may be a reporting anomaly that may corrected sometime in 2019.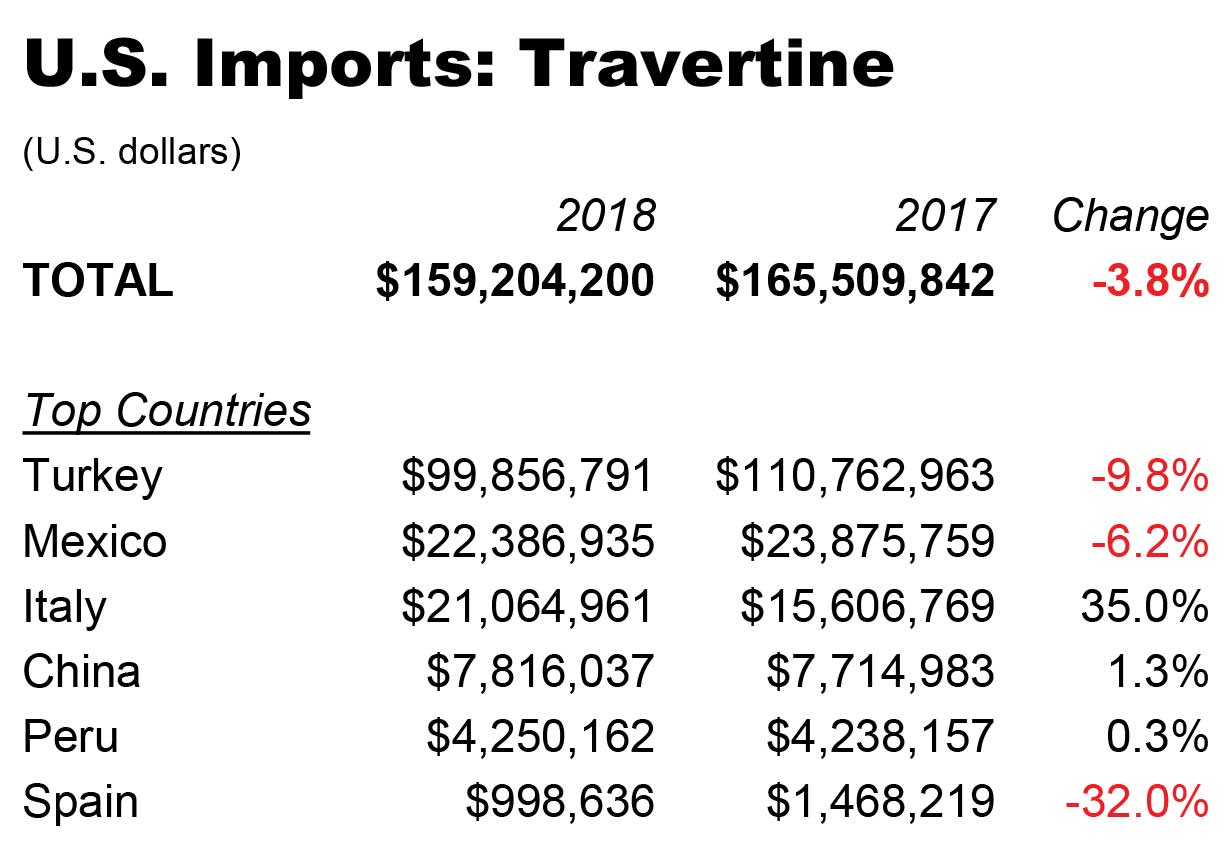 Source: U.S International Trade Commission, Stone Update analysis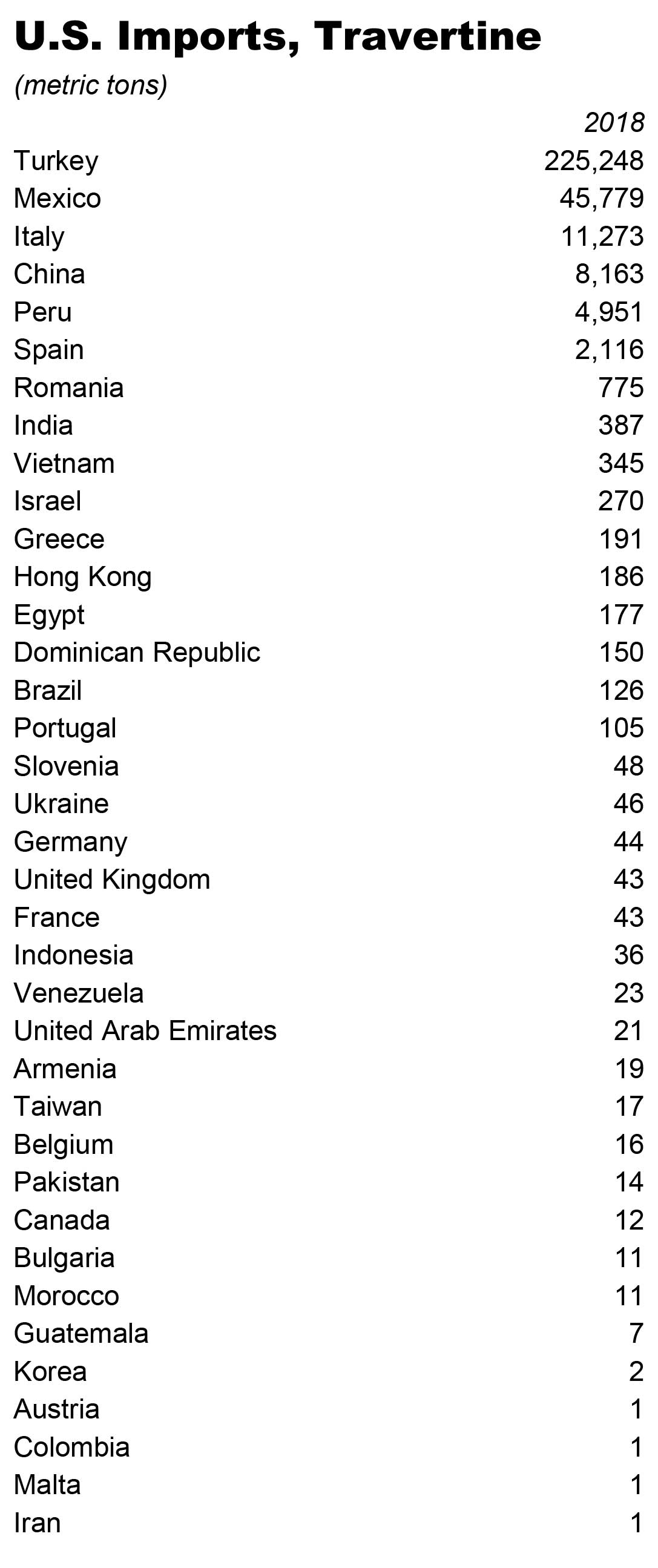 Source: U.S International Trade Commission, Stone Update analysis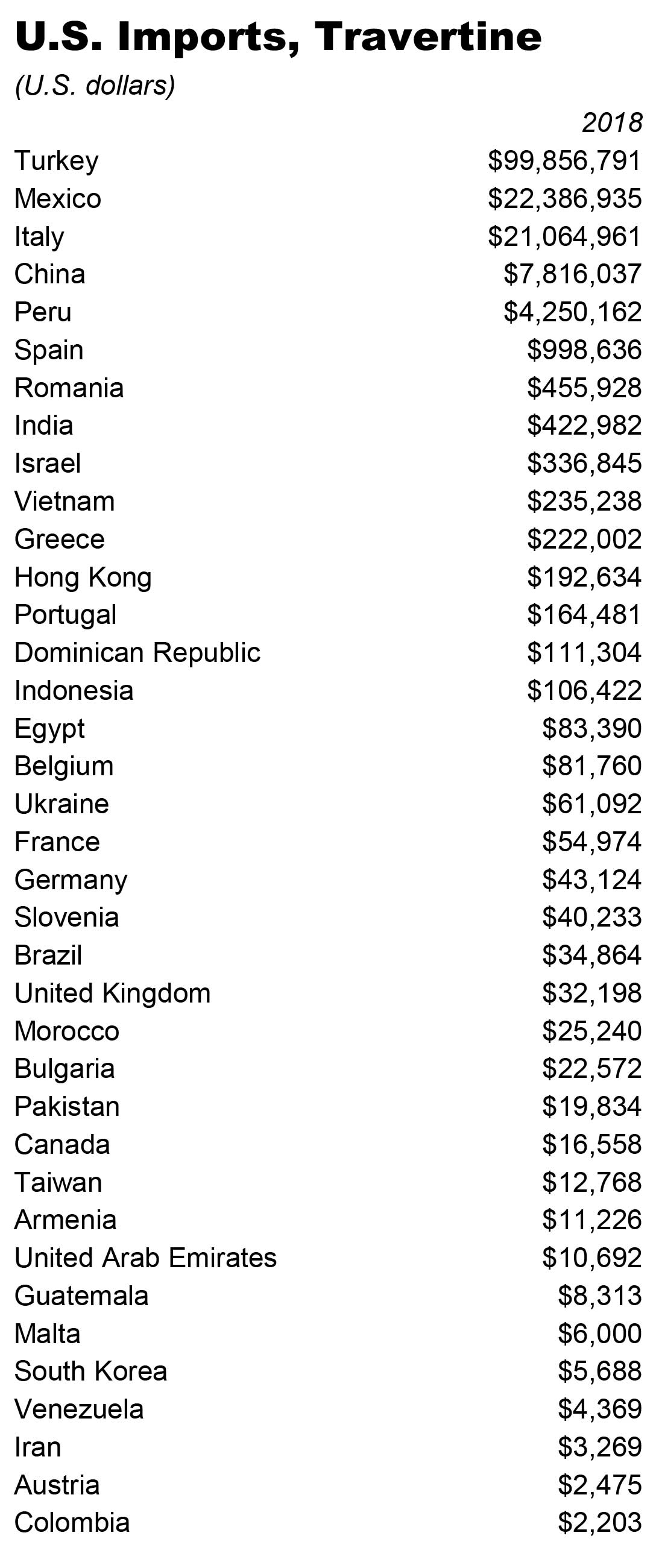 Source: U.S International Trade Commission, Stone Update analysis