Charlotte, N.C.
CNC saws: Brio, Extra, Intra, Egil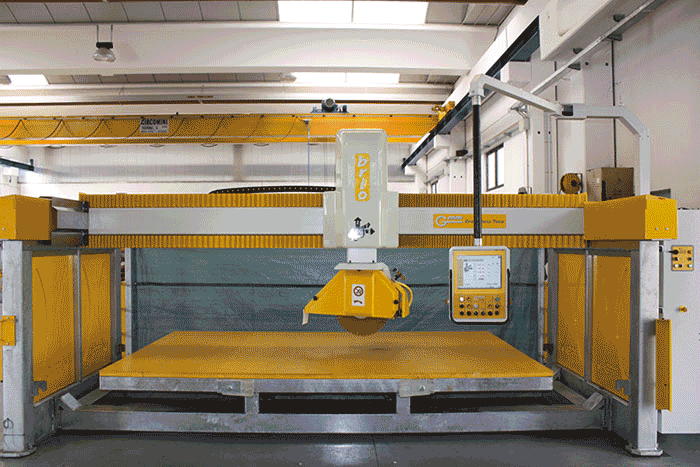 Varies from one model to the next
Production area (X & Y axis travel)
X axis from 138" - 145". Y axis from 138" - 390".
Maximum weight on worktable
Depends on table selected
Number of controlled axes for production
Maximum thickness of stone to be worked
Maximum tool diameter allowed
Number of tools in changer/magazine for use
Minimum/maximum speed of spindle
Machines linkable to network
Waterjet-head option available
We produce a true saw / waterjet combination system. Compatible with models from Intra and upwards.
North American-based support
Installation/Training
Maintenance
Repair
Gmm North America
8610 Air Park West Drive
Charlotte, N.C.
980-242-2929
980-225-7132 FAX
taf@gmm.it