Waterjet: Pick Your Pump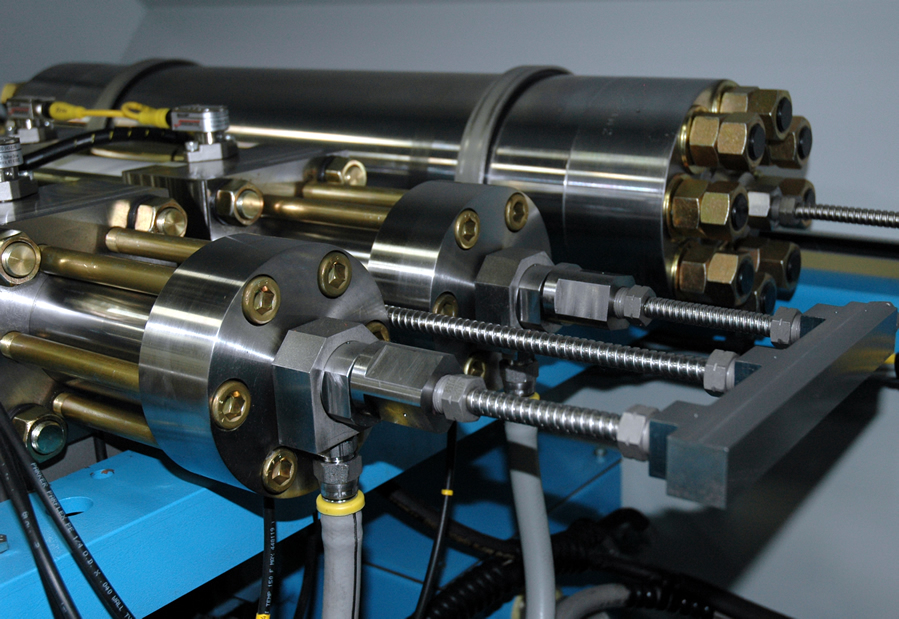 Don't overlook the heart of any water-powered cutting system.
First-Quarter 2019 U.S. Hard-Surface Imports
Quartz surfaces gets a new leader -- for now. There's also a real upswing in granite shipments.
Minding the Miter with Thin-Sheet Materials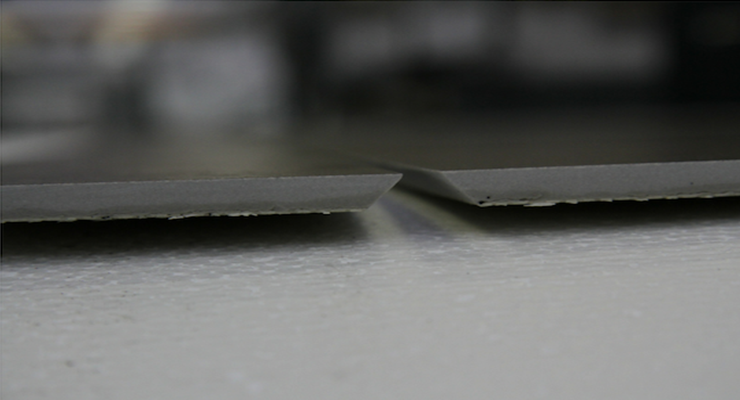 The right-angle corner is still the only way to go with a host of new surfaces. Make the right turn with your tooling.
Fabricator Focus
Luke Busker moves into new territory in the Upper Midwest by going big with a new automated shop.
CID Awards 2019
The best of the Coverings Installation and Design competition offers exemplary work in stone and tile.

Vol. 2, No. 5
Stone Update Magazine is published eight times annually and is available through the Internet at . 
The opinions expressed by writers within the magazine, along with the materials and statements of advertisers, are theirs and do not express the views and operations of Stone Update Magazine. (This is classic lawyerspeak for making people and companies take responsibility for what they say in case something bad happens, so forewarned is forearmed.)
The management of Stone Update Magazine reserves the right to refuse any advertising or editorial submissions. (The lawyers sleep better if we say that, too.)
Spall
An airliner tariff is falling under the radar in the news, but its bizarre measures could directly affect the lion's share of fabricators.
Perspectives
What

is

in the materials we're cutting and shaping in the backshop? Maybe it's time we demand to know.
News Highlights
LPI celebrates its 25th anniversary; Caesarstone throttles back its U.S. plant by 50%. And, oh yeah, more tariff stuff.
The Safe Shop
Getting sloppy with those stacks? Get your slabs and pieces secured, or get ready for a pile of problems.
SFA: What's The Answer?
The SFA offers a variety of opinions on air compressors, mitering and CNC table maintenance.
10 Questions With ...
Peter de Kok, the founder of GranQuartz and a long-time industry observer.
ProductTalk
Our regular guide to goods and services for the hard-surfaces industry.
The Directory
Find the solution you need for your business.
Agenda
The when and where of events and education for the industry.
Advertising Index
Contact Us
Subscriptions are free to qualified members of the hard-surface trade. Want one? Go
Stone Update Magazine
1775 E. Palm Canyon Dr.
Ste. 110, #193
Palm Springs, CA 92264
760-424-2121
State your case directly at .
---
On the cover: Photo courtesy Coverings / ©Patrick W. Price