Different
Concept,
Different
Surface
Designers turn to hybrid
material to clad a hybrid
lodging campus.
DALLAS – The AC Hotel and Residence Inn Dallas by the Galleria isn't the usual type of property for the Marriott International hotel chain.
It doesn't look like a typical Marriott, either.
Situated near the iconic Galleria shopping center and the ambitious Midtown mini-city development in north Dallas, the lodging complex needed to fit in with a changing urban landscape.
And, the usual restful, homey look of the typical Residence Inn didn't fit the vibe of AC Hotels, Marriott's stylish modern worldwide brand.

In response to a need for exterior cladding that's both eye-catching and resilient, designers turned to a newer, contemporary surface: the Spanish-made Neolith® sintered stone.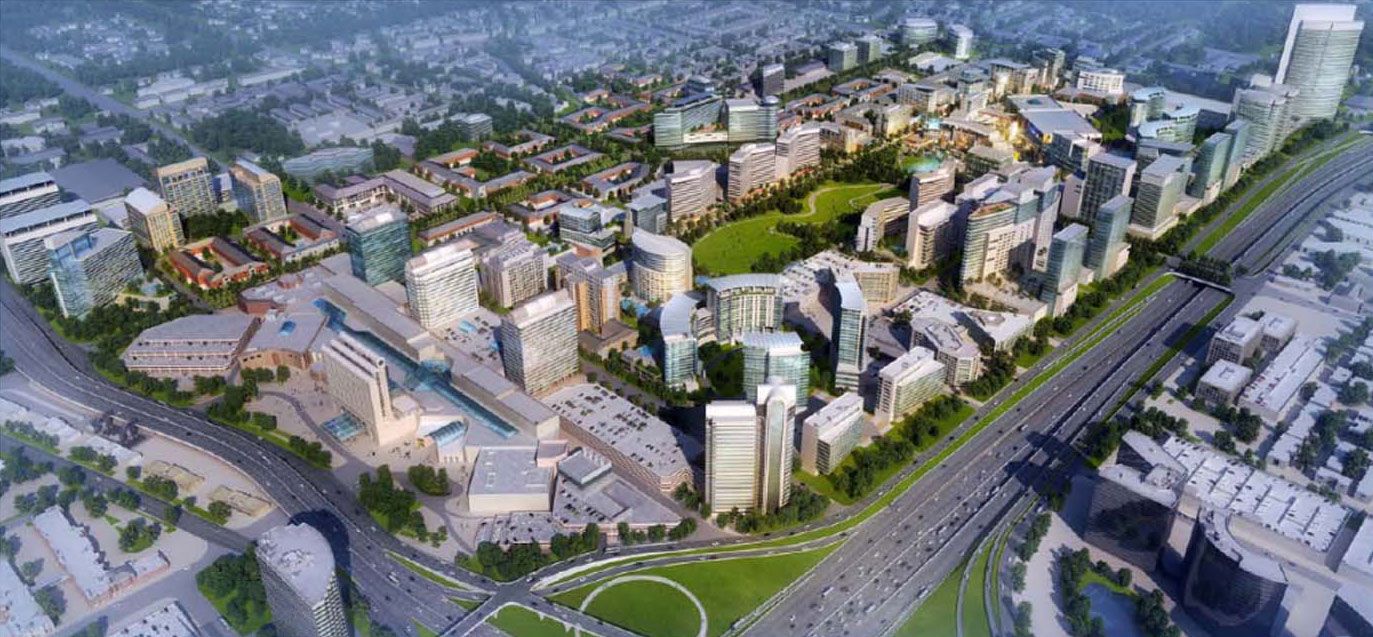 The dual-branded Marriott isn't Neolith's first project with the worldwide hotel chain, but it's certainly one of its most-prominent; the hotel sits at the center of a brand-new 450-acre mixed-use development of Dallas Midtown.
Dubbed a "city within a city," the $4 billion project seeks to transform the urban landscape; the massive Galleria shopping center serves as the gateway to the new development.
To reflect the neighborhood's resurgence, Dallas-based architecture firm 5G Studio Collaborativesought an outside-the-box, contemporary design that also worked with the timelessness, comfort and authenticity of the Marriott brand. The firm crafted an engaging aesthetic that embraces AC Hotels' signature Spanish architectural heritage and European flair, while also incorporating Dallas' modern architectural style with fabricated metal rainscreens.
The design included a 5,000 ft² entrance façade that needed to create a memorable first impression for guests.
"The client requested a natural-looking material for this project," said Lauren Cadieux, associate and designer at 5G. "However, genuine rock such as marble is susceptible to staining and breakage. "We suggested Neolith because not only is it classic and elegant, but it is strong and long-lasting."
Photo by Dámaso Pérez Ontiveros © <FOTOTEC>
Calacatta—the color used for the project—recreates the look of white Italian marble, and is characterized by a uniform grey vein with hints of gold. A light-colored façade is not only essential in a state like Texas because it reflects heat, but also offers a different type of reflection of Dallas with an uncomplicated and contemporary appearance.
The slabs used were Neolith's 6mm+, which uses a roughly ¼"-thick slab reinforced with fiberglass.
5G commissioned local fabricator and installer Holland Marble to put together the façade design created with trapezoid-shaped Neolith slabs.
"While Neolith is well known for its applications in kitchens and bathrooms, architects are increasingly specifying the brand for exterior cladding projects, showcasing its versatility and durability," said Zuzana Holland, commercial sales manager at Holland Marble. "The project required a classic color with a modern feel that could not only withstand the Texan heat, but that would also emit a welcoming aura to both hotel guests and passersby.
"Having just completed another commercial façade project with 5G Studio using Neolith, we knew it would be the perfect material for this stunning piece of architecture, and that it would stand the test of time."
Photo by Dámaso Pérez Ontiveros © <FOTOTEC>
Photo by Dámaso Pérez Ontiveros © <FOTOTEC>
Photo by Dámaso Pérez Ontiveros © <FOTOTEC>
Neolith also provided installation and technical support to the project through implementation of StrongFix, its mixed-anchor hidden profile system which works due to the pressure created by the system in the rear of a Neolith slab. Metal anchors are adhered to a slab and then installed on a metal profile system.
The system, tailored specifically for each installation, offers a complete package: the slabs, anchoring system, cutting and assembling services, and consulting all stem from a single source.
Holland Marble fabricated 4,948 ft² of Neolith in a three-week span. Installation took four weeks with a crew of four installers.
"The design journey was an enjoyable one, as we were able to maintain the initial concept right from the beginning stages until completion," said 5G's Cadieux. "We are very happy with the end result: a seemingly 'floating' façade that transitions effortlessly across the front, west, and east sides of the exterior, and which also has a welcoming effect—an aspect vital to a commercial space such as a hotel."